Consider this your beauty calendar with all the expert tips you need to look picture perfect come your special day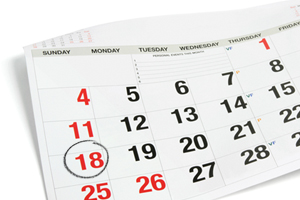 This is a TotalBeauty.com beauty tips article
Whether you have a wedding to attend, a high school reunion, or another big event, we've got all of your beauty to-dos neatly laid out in a timeline. This way, you'll know what to do (and when to do it) to make sure you look your best.
Hello Gorgeous!
Merry Christmas! I'm so excited about celebrating
this year!
I'm even more excited about the Macy's 1 day sale
tomorrow, Wednesday December 7th-better known as
Pearl Harbor Remembrance Day. Thank you veterans!
Now-what's the big deal about White Diamonds by
Elizabeth Taylor you say? Everything!
It's a classic fragrance- Fragrance Foundations FIFI Awards Hall of Fame, timeless in scent and complexity and the dry down top note is heavenly! Even better-as you know-Christmas and Mother's day are the two times a year that when you buy fragrance you are ensured a free gift with purchase. So-see that beautiful golden gem covered watch? That is the free gift with the 4 pack of White Diamonds at Macy's-and possibly other major retailers.
Celebrate 20 dazzling years with the fragrance that Elizabeth Taylor called 'a sense of sparkle and uplift, diamonds in a bottle'.
The 4 piece box set is $60.00 and includes a large eau de toilette, a purse sized eau de parfum, a body wash and body cream. Merry Christmas and see you at the Macy's One Day Sale tomorrow!
Remember: you are beautiful! Thank you for visiting the blog and check back for promotions and beauty giveaways!