With these genius makeup tricks that'll shave years off your face painlessly, you can officially take Botox off your wish list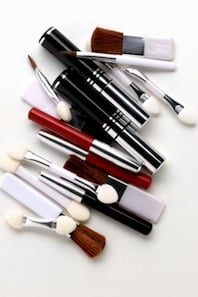 This is a TotalBeauty.com anti-aging skin care article
Turns out you can actually use makeup to create the allusion of having a younger face. All you need are these easy tips on how to lift your eyes, contour your cheekbones, and more. Check out the expert-approved tricks now.
Hello Gorgeous!
Happy President's Day weekend to you! I'm traveling-and here's a short video of what's traveling with me for beauty on the go!
Products:
Foundation: Murad Skin Perfecting Primer in dewy finish
Cheeks/face contour: Laura Mercier Sheer Creme Colour in Bronze Veil & Second Skin Cheek Colour in Honey Mocha
Eye shadow: Laura Mercier Bronze Veil and Seashell Pink
Eyeliner: Sue Devitt Beauty eye intensifier in Kalahari
Mascara: Pure Romance Bedroom Eyes in black
Lips: Laura Mercier Lip Glaze in Plum
Fragrance for the road: Faith Hill True
Face prep: Brows tweezed with Japonesque Artisan Slant Tip Tweezer
Comodynes Beauty Flash LIfting Effect instant beauty spray (*this stuff is miracle spray)
Stay safe as you travel this weekend!
Remember: you are beautiful! Thank you for visiting the blog and check back for promotions and beauty giveaways!