Tired of your nail polish smudging and chipping mere hours after you plonk down $15 for a manicure? These tips will help you keep your mani looking perfect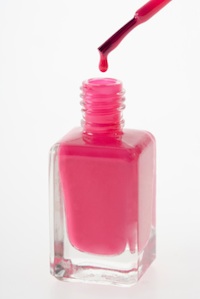 This is a TotalBeauty.com nails article
There are a few things that annoy me in this world: Kim Kardashian, my postpartum outie belly button, and nail polish smudges. And while I get the sense Kim K. isn't going to step out of the limelight anytime soon, and there is simply nothing to be done about my outie, I focused my energy on uncovering a few surefire tips to keep my nail polish perfect.
Go see Star at the Tempe Market Place store-she listens, and does a great job-on me and my son-so she can do the same for you! Enjoy getting gussied up before the game starts!


p.s. print this to take with you

Arizona Hair Co
23 Valley Locations
www.arizonahairco.com

$10.00 ARIZONA HAIR CO. HAIRCUT SUPER BOWL SUNDAY COUPON
Only Good for Sunday FEB. 5th 2012
*Cannot be combined with any other offer
*Can only be used with participating stylist
*Must present coupon at time of service
ONLY VALID ON 02-05-2012
Remember: you are beautiful! Thank you for visiting the blog and check back for promotions and beauty giveaways!