Hello Gorgeous-
Are you getting ready to watch
CBS
tonight and see the
ACM Awards
?
Taylor Swift
is nominated for
"Entertainer of the Year"
and here is a photo of her from last year's red carpet.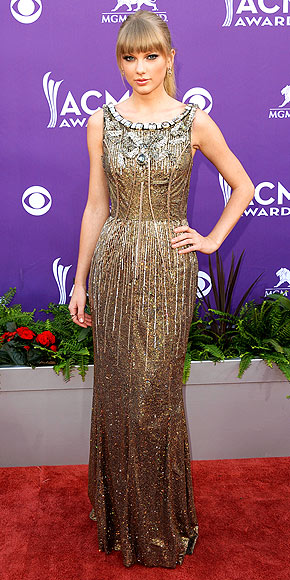 I'm guessing that right now in Las Vegas there are country stars getting ready for the red carpet right now!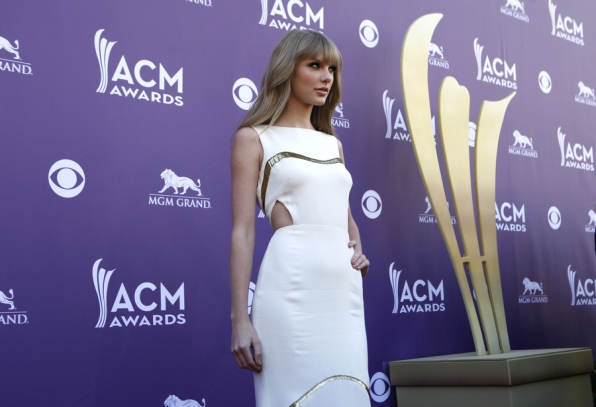 Lately Taylor Swift has been wearing her beautiful curls in long straight locks. Personally, I love her curls!
Hawaiian Silky Moroccan Argan Oil Shampoo and Hydrating Sleek Oil
treatment are two products to help you get Taylor Swift straight hair! These smell delicious, wash and wear amazing, and best of all are affordably priced at the $10 or less price point.
Learn more about the brand and where you can get your own by
visiting the website here.
Argan Oil Hydrating Sleek Shampoo
Hawaiian Silky Argan Oil Hydrating Sleek Shampoo gently cleanses while instantly hydrating and rejuvenating hair with Moroccan Argan Oil, vitamin E, essential fatty acids and proteins. This sulfate free formula delivers vital nutrients and antioxidants to the hair for lasting moisture and protection from future damage. This creamy lather helps repair hair and adds strength, shine and manageability for healthier, silkier, younger looking hair you can see and feel.
Argan Oil Hydrating Sleek Healing Oil Treatment
Hawaiian Silky Argan Oil Hydrating Sleek Healing Oil Treatment is enriched with fatty acids, vitamin E and proteins to promote healing and provide nourishment to over-processed hair damaged by environmental factors, styling tools, color and chemical procedures. This alcohol free formula instantly absorbs into the hair as it provides strength and moisture. This Healing Oil Treatment made with Moroccan Argan Oil delivers flawlessly smooth sleek hair with lustrous shine without the oily residue.
Remember: you are beautiful! Thank you for visiting the blog and check back for promotions and beauty giveaways!