Hey Beauty Queens!
I thought you might enjoy a short video tutorial with the
Nashville Inspired Beauty
will teach you how to recreate Juliette Barnes' looks at home with Neutrogena Cosmetics.
Neutrogena Brand Ambassador

Hayden Panettiere

stars in ABC's Nashville as Juliette Barnes, a driven country-music starlet whose looks range from everyday glow to stage-worthy sparkle.
Remember: you are beautiful! Thank you for visiting the blog and check back for promotions and beauty giveaways!
These new nail polish collections are so pretty, you won't know where to start. Here are the must-have shades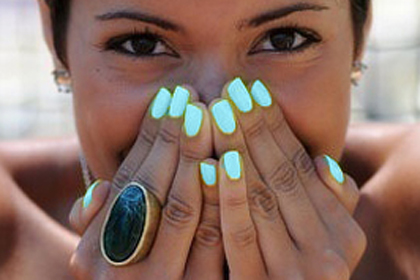 This is a TotalBeauty.com
nails
article
How is your mani/pedi looking lately? If it's drab or still in a winter-y shade, it's time for a fresh start. Celebrate the arrival of spring with this season's newest nail polish collections. They're full of fresh violets, nudes, and pinks that will instantly put a spring in your step. Keep reading to see which shades to paint on for the beach, brunch, and everywhere in between.