Hello Gorgeous!
Prom is here
in Arizona and possibly your town too! A great way to create a memory is to use scent to build the layers of triggers to that memory. I encourage you as you are getting ready for prom that you pick a signature scent.
The scent is an intoxicating floral - musky one as it mixes playful fruity notes, pink flower petals, creamy vanilla, musk and woods. It opens with juicy notes of star fruit, Italian mandarin, and a blackberry and raspberry hybrid called boysenberry. Lotus and starry jasmine petals are in the heart, while the base consists of caramelized pear, vanilla, musk and woody notes.
I like the jasmine and caramel scents that I smell in the dry down. If you like a fruity floral this Nicki Minaj scent just may be a good fit for your prom!
This particular product is a hair mist to refresh your scent. It's available at Macy's and online for $22.
Remember: you are beautiful! Thank you for visiting the blog and check back for promotions and beauty giveaways!
These new nail polish collections are so pretty, you won't know where to start. Here are the must-have shades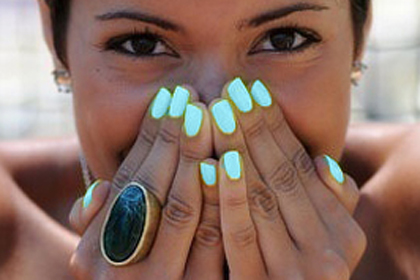 This is a TotalBeauty.com nails article
How is your mani/pedi looking lately? If it's drab or still in a winter-y shade, it's time for a fresh start. Celebrate the arrival of spring with this season's newest nail polish collections. They're full of fresh violets, nudes, and pinks that will instantly put a spring in your step. Keep reading to see which shades to paint on for the beach, brunch, and everywhere in between.