Hello Gorgeous,
I sure hope you are enjoying a wonderful Sabbath rest or family adventure. I am in Tucson for the funeral and so far, things are beautiful and wonderful. So good to see so many faces from long ago.
Speaking of long ago, I love the
Origins
brand available at Macy's and independent retail stores. They are one of the first pioneers of natural skincare that is free of parabens and harsh chemcials.
They have re-packaged some of the classic products from the line with a limited edition artwork to celebrate Earth Month. I packed these with me for the trip and love the comfort they provide.
The Clear Improvement active charcoal mask is $19.00
Drink up Intensive overnight mask is $19.00
Modern Friction Collection gentle dermabrasion is $27.00
Checks and Balances frothy face wash $15.00 ( love this!)
Maybe you would like these too?
Origins is debuting four limited edition products that provide the essential skincare prep needed for a fresh outlook.
In partnership with American Forests' Global ReLeaf; an education and action program that helps individuals, agencies and corporations improve the local and global environment by planting and caring for trees, Origins will plant a tree for each limited edition product purchased from

April 21-28, 2013

.
Here are a few of the favorite products:
·
GinZing – the latest addition to the collection is the Energy-boosting moisturizer, launching this spring, which revitalizes lackluster skin and jumpstart hydration levels
·
Plantscription Anti-aging serum – being a self-proclaimed anti-aging aficionado, this product is essential for reducing wrinkles and can be incorporated into any existing skincare routine
·
Clear Improvement – unclog pores with this cult favorite mask, containing activated charcoal to clear skin. I use it along with my Drink Up mask to quench skin's thirst
Remember: you are beautiful! Thank you for visiting the blog and check back for promotions and beauty giveaways!
So long, shower gel. These sudsy bar soaps will have you switching teams
OK, OK, I know what you're thinking. Bar soaps are just that: boring, rectangular bars made of soap. When you compare them to shower gels and body washes that come in enticing bottles and formulas that foam like a dream, it seems like there's no competition. However, Total Beauty readers have found bar soaps so good, they rival even the most popular shower gels. Ready to make the switch? Check out the top rated bar soaps and why they made the cut.
TotalBeauty.com average reader rating: 9.1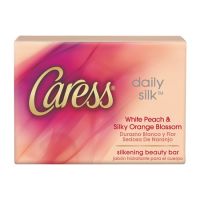 "The bar lathers up nicely and really gets my skin feeling clean."
TotalBeauty.com average reader rating: 7.9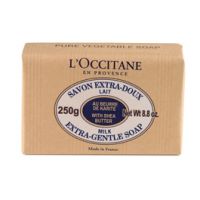 "I honestly wish I could shower 24 hours a day just to use this soap!"
TotalBeauty.com average reader rating: 8.3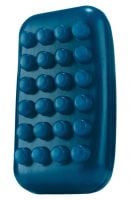 "It suds unbelievably and smells so good."