Howdy Gorgeous and Happy Hump Day!
Prestige Cosmetics
has perfect prom beauty on a budget looks with new colors in the Total Intensity eye shadow trios. Pair that with the Flawless & Ready BB cream for a prom look and every day makeup.
You can find Prestige Cosmetics at Ulta stores nationwide and the products range in prices $5-$15! Remember to keep your eye out for the Ulta coupon!
Remember: you are beautiful! Thank you for visiting the blog and check back for promotions and beauty giveaways!
If you're still using the same harsh cleanser from your high school days, it's time to rethink your skincare routine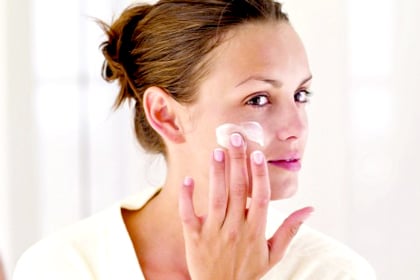 This is a TotalBeauty.com skin care article
When it comes to a skincare routine, many of us stick with the "if it ain't broke, don't fix it" attitude. Trying several new products on our skin runs the risk bad results, like breakouts, dryness, and redness. But what worked for your skin at age 13 isn't necessarily what's best for you skin in your 20s, 30s, and 40s. We talked to New York dermatologist Heidi Waldorf, MD, and Olga Lorencin, esthetician and co-owner of Kinara Spa in Los Angeles. They filled us in on which skin products are the best for you in your 20s, 30s, 40s, and 50s. Check out their tips for getting the best complexion at every age.