Hello Gorgeous!
I did not get to see the CMA Awards this year because I was traveling and just now I am beginning to catch up on what I missed.
Obviously, this is what I missed: Taylor Swift winning the Pinnacle Award at 23!
Oh how I love the style of her hair and the makeup. It's classic, simple and gorgeous.
Not sure what shade of red she is wearing on her lips,but it's perfect. I love the up'do of rolled hair, and I just wore that look at a red carpet event in Las Vegas too!
Now see how her skin is glowing? Not quite brown tan but just enough hint of color to make a nice healthy tan look?
I wonder if Taylor Swift is using the new Fake Bake Tanning Butter For Dry Skin? Here is the dry skin butter tanning kit. I love how thick it is!
I put a thin swatch on the inside of my pale arm to show you the color marcation that it makes so you can see what you are doing and where you are applying.
In this bottom photo the Fake Bake Dry Skin Tanning Butter is fully rubbed in on the inside of my forearm, but the bicep does not have any product on it. See the difference ? Just a nice light golden brown.
TANNING BUTTER FOR DRY SKIN:

"Now you can Butter - your -Body - Bronze!"
Allows you to build a beautiful tan using the softest shea butter ingredients available! Light enough to use daily to build on top of the tan you already have. Can also be used as your daily moisturizer with it's light weight texture offering a velvety softness to skin while providing a sheer bronze color!

"Buttery Benefits" GREAT FOR DRY SKIN
- Vitamins and E serve as anti-free radical agents, aiding in preventing the harmful effects of sun and environmental exposure.
- Whipped soft texture contains two new "light weight" tanning agents

Tanning Butter size (113/g 4oz) $20.99
Now, here is a list of all the winners from the 2013 CMA's:
Entertainer of the Year
George Strait
Female Vocalist of the Year
Miranda Lambert
Male Vocalist of the Year
Blake Shelton
Vocal Group of the Year
Little Big Town
Vocal Duo of the Year
Florida Georgia Line
New Artist of the Year
Kacey Musgraves
Album of the Year
Based on a True Story, Blake Shelton
Song of the Year
"I Drive Your Truck,"
Jessi Alexander
,
Connie Harrington
and Jimmy Yeary
Single of the Year
"Cruise," Florida Georgia Line
Music Video of the Year
"Highway Don't Care,"
Tim McGraw
with Taylor Swift and Keith Urban
Musician of the Year
Mac McAnally
This article originally appeared on Usmagazine.com:
CMA Awards 2013: Complete List of Winners!
Remember: you are beautiful! Thank you for visiting the blog and check back for promotions and beauty giveaways!

How to Salvage Your Busted Blush
And six other quick fixes for your broken makeup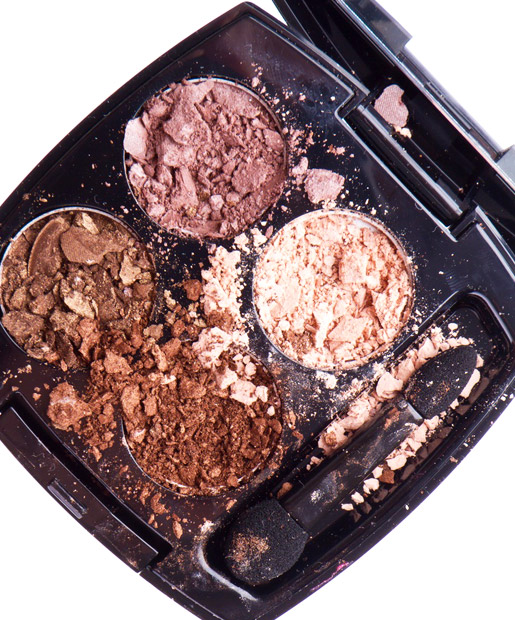 This is a TotalBeauty.com
Makeup
article
There's nothing worse than that "oops" moment when your compact flies out of your hand and hits the floor. Yep, it's broken. Busted. Smashed to smithereens. The makeup you threw hard-earned cash at is now reduced to chunky flakes of powder. Wanna know the secret to getting it back to its original form? Of course you do. Click through to find out how to return your busted blush to its former glory, along with six other broken makeup fixes.