Hey Ya Purty!
I have really been enjoying the Leaf color of Prestige Skin Loving Minerals.
It's about $4.95 and you find Prestige Cosmetics at Ulta.
It has so much pigment and I like using it dry and wet, as shadow and as liner.
I've even used it to put a wee bit of pixie like dust on my Tinkerbell tattoo!
Remember: you are beautiful! Thank you for visiting the blog and check back for promotions and beauty giveaways!

12 Best Lip Liners
Think lip liners are useless? Think again
This is a TotalBeauty.com Makeup article
If you're not using a lip liner, you're missing out. The oft-overlooked makeup tool can lock a bold lip in place, keep your lipstick from feathering, and even keep it off your teeth -- convinced yet? If you're sporting anything darker than nude lipstick, you need to invest in a great lip liner. Check out our readers' top picks for the best lip liner.
TotalBeauty.com average reader rating: 8.7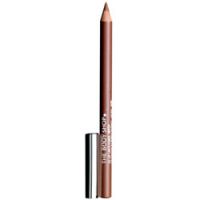 One lip liner devotee has tried "dozens of others, from MAC to Lorac to Lancome" but always comes back to this one from The Body Shop because it is "the only lip liner that lasts and never, ever bleeds."
TotalBeauty.com average reader rating: 6.1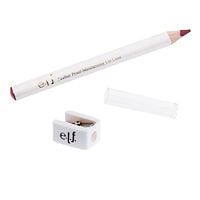 This lip liner, which clocks in at just a buck, won over readers because it prevents feathering and comes in "beautiful colors" in a "great shade range."
TotalBeauty.com average reader rating: 8.9

Readers call it "the best pencil" they have ever used and promise, "you will be glad you spent the money."