Hey ya Gorgeous!
Summer is supposed to be a time of relaxation and fun, though I find my family schedule is ramped up again and just as busy as the school year.
So I do not have time to travel to my fave and go to hairstylist Star at Arizona Hair Co in Tempe. With mere days between travel, I was happy to find a sample from
CoSaMo Love Your Color
waiting for me when I returned home.
It's a temporary wash, covers gray, freshens hair color tone and adds some shine.
It was super easy to use, and I only applied it to the very top crown of hair on my head so as not to interfere with my copper blonde highlights that hang in a horseshoe pattern underneath.
The first few days of color were beautiful, though I noticed it wearing off of my ample grey hair at the end of the first week. It says that it will last for 6-12 shampoos. I think mine lasted about 4, though it really only wore off my very stubborn "have had since 29 years old" grey hair.
It's affordable at a pack of 3 being $24.48, making it just $8 dollars a use. Available on Amazon!
###
Gently Blends Away Gray
Non-permanent Color
Lasts 6-12 Shampoos
Includes Revitalizing Conditioner
No Ammonia, No Peroxide, No PPD

Gently blend away gray hair with Love Your Color Non-permanent hair color to volumize and add shine to your hair.
No Peroxide and No Ammonia means Love Your Color is as gentle as your shampoo.
The easy, one-step application will wash away your grays in an average of 20 minutes.
Love Your Color restores healthy-looking shine and feels like you just stepped out of the salon.
Remember: you are beautiful! Thank you for visiting the blog and check back for promotions and beauty giveaways!
Who says you need to pay a fortune for soft, smooth skin? Check out the best drugstore lotions now
This is a TotalBeauty.com body article
You tend to splurge on the moisturizers you use on our face, but when it comes to body lotions, the cheaper the better, right? We're with you. We'll pick up whatever comes in the largest container or smells like our favorite flower or dessert. However, dermatologists say your body lotion should cater to your skin type. Fortunately, this doesn't mean you need to spend a fortune to give your skin what it needs. We rounded up the top-rated body lotions that are all under $10. Click ahead to see readers' top picks.
NO. 13: LUBRIDERM DAILY MOISTURE SHEA + ENRICHING COCOA BUTTER LOTION, $7.99
TotalBeauty.com average reader rating: 8.9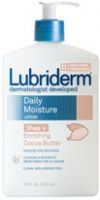 "This is hands down the best lotion ever made."
NO. 12: EUCERIN SKIN CALMING DAILY MOISTURIZING CREME, $7.99
TotalBeauty.com average reader rating: 8.9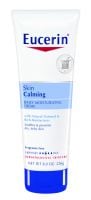 "It's super rich and the cream formula soaks into your skin instantly without feeling heavy or sticky."
NO. 11: BURT'S BEES SOOTHINGLY SENSITIVE ALOE & BUTTERMILK LOTION, $8
TotalBeauty.com average reader rating: 9.0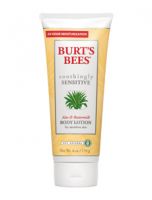 "If I had to choose only one lotion for the rest of my life, this would be it."