Hello Purty!
Checkin' in on you with the Melanoma Monday story-I shared earlier about the importance of wearing, using, applying and re-applying sunscreen!
I really like the Neutrogena brand of sunscreens and just in case you got a sunburn-they make a new ultra gentle daily cleanser that has a light amount of foam.
The Neutrogena Ultra Gentle daily cleanser is dermatologist developed for sensitive skin and rinses clean without over drying. That's great.
I don't have the most sensitive of skin, though I live in the desert and I swear I get a sunburn sideways while driving! the sun is very intense here!
Remember: you are beautiful! Thank you for visiting the blog and check back for promotions and beauty giveaways!
These expert tips will help you update your makeup, nail, and skin care routine for the new season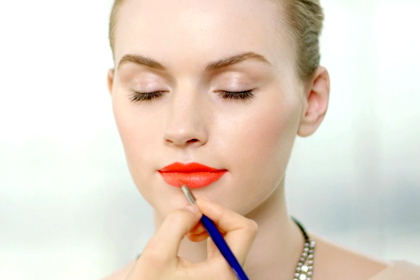 This is a TotalBeauty.com video article
Spring is finally here! The changing season not only means warmer weather and a lighter wardrobe, but it also means that your beauty routine needs a makeover to match. Spring is the perfect time to brighten up with a new lip color or bold polish and to finally show off some skin. To help you get ready for the new season, we talked to celebrity makeup artist Cyndle Komarovski, who gave us expert tips on how to update our makeup, nails, and skin for spring. Click ahead to revamp and refresh your beauty routine now.