Hi ya Gorgeous!
Ooh! I have packed the
Jane Carter solution Re*Store moisture mist
with me for the Independence Day celebrations in San Diego. It's perfect for my highlighted colored hair that is about to go through Legoland water park water, run in the sun, biking, picnics on the beach, ocean paddle boarding, swimming and then some Balboa Park adventure. Good times are coming!
There is so much to say about the scent, the hydration and ease of use of jane carter solution re*store moisture mist! Check it out for yourself
here!
Daily Shea Hydrator and Moisture Mask
Daily water based mist seals in complex amino acids to strengthen and hydrate. Adds complex Amino Acid and Silk protein necessary to rebuild stronger, shinier hair.
Water based spray infused with Shea Butter, Sage, Nettle and Rosemary
Great for daily use to hydrate and reactivate products in 'second' day hair
Natural glycerides seal in moisture, making hair healthy and manageable
This retails for about $15.00
Ingredients


Water (Aqua), Butyrospermum Parkii (Shea) Butter, PEG-45 Palm Kernel Glycerides, Lawsonia Inermis (Henna) Extract, Rosmarinus Officinalis (Rosemary) Leaf Extract, Salvia Officinalis (Sage) Leaf Extract, Urtica Dioica (Nettle) Extract, Fragrance, Phenoxethanol.
http://www.janecartersolution.com/restore-moisture-mist.html
Remember: you are beautiful! Thank you for visiting the blog and check back for promotions and beauty giveaways!
We hit the streets of LA and asked local fashionistas about the hottest spring trends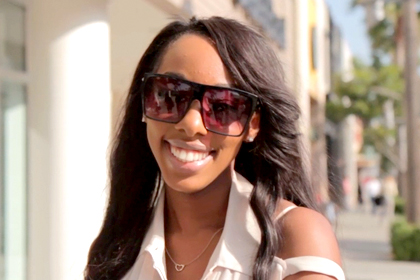 This is a TotalBeauty.com video article
We get a lot of style inspiration from the runways of fashion week and celebrities walking on the red carpet. But at the end of the day, we look to real women who are executing the latest fashion trends in an affordable, wearable way. That's why hit the trendy streets of Los Angeles and talked to LA's real-life fashionistas to get the 411 on all the spring fashion and beauty trends. Keep clicking to get the scoop on what's hot this season.