Hello Gorgeous!
See all this good stuff from NYX! (truly, the Twin Cake powder is the best since MAC in 1993. Ask me how I know!)
I'm getting ready for church, and then out to a fun brunch using NYX-but, I will also be using NYX to create a super hero comic book character look and then on to the Petco Park for the Walking Dead Escape!
EEE! I'm so excited!
http://www.thewalkingdeadescape.com/sandiego.html

Remember: you are beautiful! Thank you for visiting the blog and check back for promotions and beauty giveaways!
Who says you need to pay a fortune for soft, smooth skin? Check out the best drugstore lotions now
This is a TotalBeauty.com body article
You tend to splurge on the moisturizers you use on our face, but when it comes to body lotions, the cheaper the better, right? We're with you. We'll pick up whatever comes in the largest container or smells like our favorite flower or dessert. However, dermatologists say your body lotion should cater to your skin type. Fortunately, this doesn't mean you need to spend a fortune to give your skin what it needs. We rounded up the top-rated body lotions that are all under $10. Click ahead to see readers' top picks.
NO. 13: LUBRIDERM DAILY MOISTURE SHEA + ENRICHING COCOA BUTTER LOTION, $7.99
TotalBeauty.com average reader rating: 8.9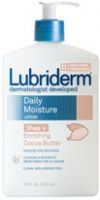 "This is hands down the best lotion ever made."
NO. 12: EUCERIN SKIN CALMING DAILY MOISTURIZING CREME, $7.99
TotalBeauty.com average reader rating: 8.9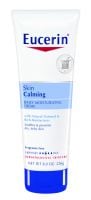 "It's super rich and the cream formula soaks into your skin instantly without feeling heavy or sticky."
NO. 11: BURT'S BEES SOOTHINGLY SENSITIVE ALOE & BUTTERMILK LOTION, $8
TotalBeauty.com average reader rating: 9.0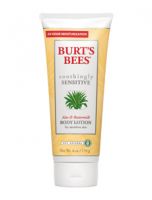 "If I had to choose only one lotion for the rest of my life, this would be it."