Hello my sweet Gorgeous! I am home again, home again jiggety jig from the
San Diego Comic Con
!
Oh the fun! The mayhem! The lines. Did I mention the lines? That was a bummer, but at least it was cool weather and fun people watching.
I'm such a Trekkie fan, Star Wars fan and lover of all things sci fi so an evening at the SyFy Cafe Defiance was definitely a high light! I don't play this game, do you?
Wil Wheaton in the house! Nope, but I was at JoltnJoe's which was turned into Geek & Sundries, it was a meh experience. Not great. Not bad. Just meh.
Who else enjoyed the zombies at Petco park?
These are some of the goodies that kept me lookin' fresh even though I was tired at San Diego Comic Con!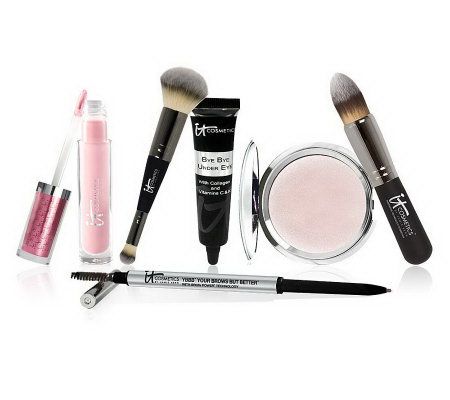 IT Cosmetics 6 pc collection full of the best brushes, pink lip gloss and concealer!
I smeared this on as often as I needed to look fresh! It blended great over the itCosmetics concealer.
Since it was so humid, to heck with trying to keep my wavy hair straight or shapely-I let it run wild and full of got2b beach trippin salt infusion waving spray.
Funny, I did not have a signature fragrance for this trip! I wore my old YSL Baby doll scent and Philosophy Grace roll on. It was plenty!
Remember: you are beautiful! Thank you for visiting the blog and check back for promotions and beauty giveaways!