Hi ya Gorgeous!
Oh I am so sucked into watching Under the Dome on CBS.
Episode 4 aired last night and it was about a meningitis outbreak along with Junior being deputized.
Julia Shumway is a lead character played by Rachelle LeFevre and she has amazing red curls.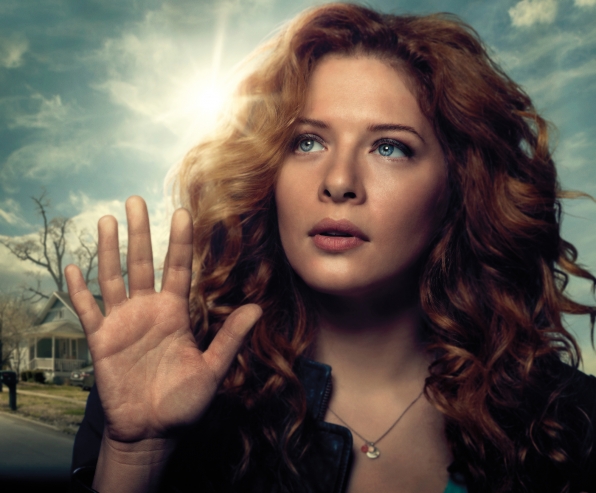 If you haven't started watching Under the Dome yet, start already! You can view the previous episodes on Amazon.com with a free "prime" account.
I love the red curls and wonder if the stylist is using Ouidad Tress Effects Styling Gel to define the curls and fight frizz. After all, that dome must be pretty hot and sticky!
$16.00
Features
Softens, defines and smoothes curls
Won't weight down curls
Adds shine
Leaves hair manageable
Protects from heat-styling damage
Tames flyaways and frizz
No animal testing
Made in the USA
Directions
Using the Rake & Shake technique, apply a nickel size dollop to palms and work evenly to sections of damp hair. Starting at the nape area take a 2" section of hair from ear to ear, and rake the lotion through; holding section at the end, then shake to reset your curl pattern. Repeat entire process, working in sections to the top of the head to your desired style.

Tip: When applying, begin by raking fingers through underneath layers of hair first. Then, beginning at the crown, rake downward towards the ends, and lastly rake from the temple and forehead to the crown. This will ensure complete coverage and help prevent the under layers of hair from stacking out when dry.
Remember: you are beautiful! Thank you for visiting the blog and check back for promotions and beauty giveaways!