3 Pretty Spring Beauty Trends You Must Try
See which trends are a must this season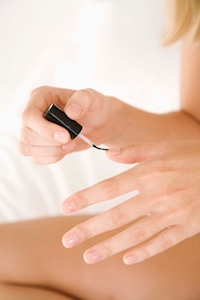 This is a TotalBeauty.com beauty tips article
Spring is here and that means it's time for a fresh start. Not only will I be trading in sweaters for breezy dresses, but I'm also updating my beauty routine. Buh-bye thick face cream, sayonara wintery hues. This season I'm psyched to try these three trends.
Hello and how are you Gorgeous! I hope this finds you doing awesome!
I have just tried a new line of cosmetics based out of France and it's very popular there and is starting to gain a following here in the United States of America.
It's called Black UP which is a play on the word makeup. It's color hues and pigment load is designed for a woman with darker browns and black toned skin. It's a great choice since for so long it's been the Iman line. I tried the mascara which gave a full, flirty lash look and wore wonderfully for hours without smudging or flaking. Then, I used the facial primer under my makeup and love the smooth canvas feel it makes on the skin, plus it made my foundation wear more smooth. So, click on over to http://www.blackup.com and try some new makeup!
Remember: you are beautiful! Thank you for visiting the blog and check back for promotions and beauty giveaways!