If you didn't catch our special live anti-aging event with Dr. Will Kirby, check it out now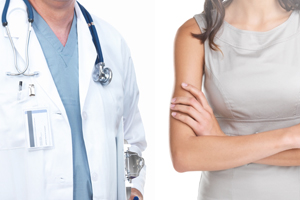 This is a TotalBeauty.com anti-aging skin care article
In this video the Dr. shares insights into the latest and most advanced Neutrogena anti-aging products and answers readers' burning questions about their skin and aging. What's even better? You can continue to ask questions and we'll deliver the answers.
Hey Gorgeous and Royal Wedding Watchers!
Talk about fun, fun, fun!
Borghese sent some of their amazing Italian cosmetics to the blog for sampling and I'm busy having fun creating looks for the upcoming royal wedding of Prince William and Kate Middleton. Not to mention, any of these colors from Borghese could do a Mother's Day brunch justice!
In the video, I'm wearing:
Borghese Powder Milano mineral makeup with spf 15 in Light
Borghese blush in Coral Elettrico
Borghese eye trio in Puccini Plum
Borghese Perla Duale lipcolor in Perla Nudo
plus...I have Sophia from Brow Diva in my brows and my mascara is actually L'Oreal Voluminous though Borghese sent a black mascara. It's nice, just not a big cow flossy lash look like I prefer.
Enjoy the videos!
Remember: you are beautiful! Thank you for visiting the blog and check back for promotions and beauty giveaways!