At-Home Hair Color Foam -- Does it Work?
See what our top reviewers had to say about the new Nice 'n Easy Color Blend Foam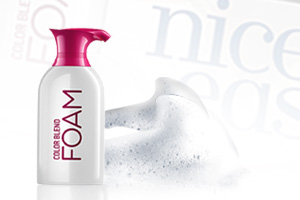 This is a TotalBeauty.com hair color article
While some things are better left alone, change can, admittedly, be good -- especially when it comes to innovative hair products. At-home hair dye now comes in a foam consistency that is supposedly easier to apply and provides better color absorption. But the million-dollar question is, does it work? We asked our readers to try the product and put it to the test.
Hello Prommies!
I know the Arizona proms are coming up quick and the high school gals could use some help on getting their best beauty on for the e vening.
These 3 hair products are new from Samy and affordable at $4.99 a piece and easy access at any Walgreens, Rite Aid or CVS near you!
There is one for curly hair to make them smooth, and another for controling frizz and a spray pomade for those of you with shorter hair styles. I like the scent and performance of the Samy products I just don't like the twist cap. I think in theory it was a good idea but in practical application it doesn't work very well. So rip it off-I did!
Enjoy this short video...
If you have questions or need help with suggestions for your best prom beauty-email me!
Remember: you are beautiful! Thank you for visiting the blog and check back for promotions and beauty giveaways!