See the eyeliners that readers say are topnotch and cheap
This is a TotalBeauty.com eye makeup article
The million-dollar question is … can you get a great eyeliner without breaking the bank? Well, according to our honest and loyal Total Beauty reviewers, the answer is yes. To prove it, we've compiled their favorite eyeliners that cost less than $10.
TotalBeauty.com average member rating: 8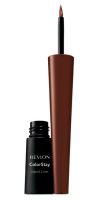 "It's super black, goes on very easily with the felt tip, dries quickly, never smudges/transfers/slides, and is affordable!"
No. 15: Maybelline New York Expert Eyes Twin Brow & Eye Pencils, $2.99
TotalBeauty.com average member rating: 8.1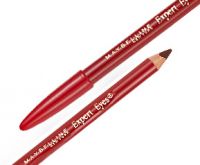 "I've been using this product forever. It lasts forever and [the] price is great."
TotalBeauty.com average member rating: 8.3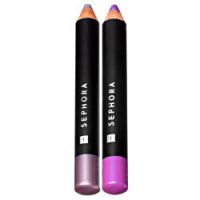 "What a nice surprise! This pencil is fantastic ... and it's only five bucks!!"
So, I'm a Celebrity Apprentice fan this season. I know that LaToya was just fired by Donald Trump on Easter Sunday-but since I love her makeup, I've made a wee video to coincide with the look in her photo below.
Enjoy the video! The product list is below it!
Foundation: Borghese Powder Milano in Light spf 15
Highlighter: Luminess Airbrush makeup highlighter in pearl shimmer
Eyebrows: Brow Diva in Sophia
Eyeshadows: Borghese Amalfi Coastal Plums
Blush: Borghese Rosa Brilliante
Lips: Borghese Perla Duale in Perla Rosa
Remember: you are beautiful! Thank you for visiting the blog and check back for promotions and beauty giveaways!