Reviewers share their honest take on which face scrubs get their skin glowing -- and which ones do squat
This is a TotalBeauty.com best and worst skin care products article
You know that exfoliating is a crucial step in your skin care routine. It can help diminish fine lines and pore size and improve overall skin texture. But to get these awesome benefits, you have to use the right face scrub -- and you don't want to have to try a bunch of worthless ones to find the product that'll work best. That's why we put together this list of reader raves and rants.
The Worst No. 6: Burt's Bees Peach & Willowbark Deep Pore Scrub, $8
TotalBeauty.com average reader rating: 6.9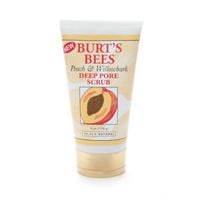 It leaves skin feeling "oily" and "doesn't get rid of blackheads as promised."
TotalBeauty.com average member rating: 6.7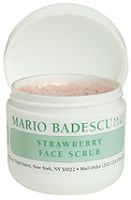 "Do yourself a favor and skip this spring picnic."
TotalBeauty.com average member rating: 6.4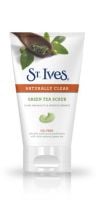 "I'm glad I bought this on sale because it has done nothing for my skin."
Want to see the rest of the face scrubs on this list? Click here!
Hello Gorgeous!
I am getting ready to cover the Phoenix Fashion Week Fashionably Pink charity fashion show on Oct 5th! It's going to be a fun night of seeing the best of Arizona designer talent! I will be hosting a Twitter party from 6-7:30 runwayside-and you can take part too! Simple follow @Cherelynn and then retweet with #PhxFashionSaves in your tweet!
I'm taking the Encore compact with me to the fashion show-in the meantime, enjoy this short tutorial video showing a simple day look using Christopher Drummond Beauty Aphrodite single eye shadow. See you runwayside!
https://www.christopherdrummond.com/Face/Encore-Versatile-Pressed-Powder.html
From the website:
"Our artisan line is comprised of organic, all natural, paraben-free and vegan-approved formulas, resulting in products that are irritant-free, cruelty-free and environmentally responsible". Boy I like that statement!
All products used;
Face: Christopher Drummond Encore versatile pressed powder
Blush: Borghese Spectra bronzer
Brows: Brow Diva in Sophia
Eyeshadow: Christopher Drummond Aphrodite shadow
Eyeshadow: Borghese Amalfi Coastal Plum
Mascara: L'Oreal Voluminous
Lips: YBF pink gloss