Love the new fall nail colors but hate how they chip in a matter of days? Find out how to get your mani to last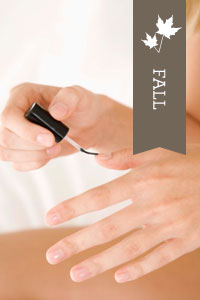 This is a TotalBeauty.com manicure article
We're big believers in the mood-boosting power of a weekly manicure, but if you don't want to shell out the big bucks for that many salon visits, follow this step-by-step guide to doing your own mani at home. We guarantee that with these tips, your polish will last a full seven days.
Dear Gorgeous,
October is National Anti-Bullying campaign month and here on the blog I am devoting an entire week to posts from amazing women who are ready with an encouraging word to help you. Read on and enjoy some encouragement from
2011 Miss Arizona Jennifer Sedler!
"It is our choices ... that show what we truly are, far more than our abilities."
- J. K. Rowling
Each of our lives is a result of a series of choices: some we have had the ability to make ourselves, and some which have been made for us. And yet even when choices are made for us, we still have the ability to choose one thing: our reaction. No one chooses to be bullied, yet you can make an impact in another's life by intervening, and becoming one of life's greatest blessings-a friend.
I was bullied as I child, so I understand what an impact it makes on a person's life. But instead of getting even, I distracted myself with big dreams and high goals, and showed them exactly what kind of "loser" I was. ; ) Choose to react positively, and stop the bullying chain! –
Jennifer Sedler, Miss Arizona 2011
Remember: you are beautiful! Thank you for visiting the blog and check back for promotions and beauty giveaways!