Love the new fall nail colors but hate how they chip in a matter of days? Find out how to get your mani to last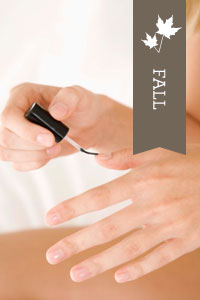 This is a TotalBeauty.com manicure article
We're big believers in the mood-boosting power of a weekly manicure, but if you don't want to shell out the big bucks for that many salon visits, follow this step-by-step guide to doing your own mani at home. We guarantee that with these tips, your polish will last a full seven days.
Hello Gorgeous!
Using a concealer is simple and easy! It can make a tired eye look bright! Plus enhance the overall look of your makeup while concealing minor flaws.
Enjoy this short tutorial!
Stay tuned for the Anti-Bullying campaign that starts next week! There are some powerful ladies who have written words of wisdom to encourage you with!
Remember: you are beautiful! Thank you for visiting the blog and check back for promotions and beauty giveaways!