One editor bravely signs up for celebrity fitness workout, Physique 57, with one goal: To look like Kelly Ripa. Does she succeed? Read on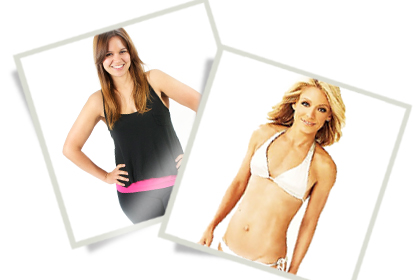 This is a TotalBeauty.com fitness article
Physique 57 has a star-studded clientele -- including Live With Regis and Kelly host, Kelly Ripa, whose enviable legs and toned arms can motivate anybody to sign up. Which is exactly what one beauty editor did. Find out if she achieves her mission to get a celeb body after one month on the program.
Hello Gorgeous!
I love the story behind this product and that the founder, Ms. Tara Walker created it 'in life and not in a lab'!
That's good isn't it!
It's so fresh smelling and feeling on my skin!
It really does come in the little tubes, which the
small batch that doesn't touch any air until you
open it meaning less time and opportunity for it to
break down and lose effectiveness.
Visit the website and read Tara Walkers amazing
testimony of how she started from scratch with a textile
business and then once it was successful worldwide went to her passion for personal care and began creating the skin care line named for her: Tara Walkers DREAM.
Here's a link to learn more:
http://www.facebook.com/TaraWalkersDream
There are 100 plus natural ingredients in this product. No fillers or parabens! I suggest try the starter kit to get yourself hooked!
Remember: you are beautiful! Thank you for visiting the blog and check back for promotions and beauty giveaways!