Eyeliners that flake, smudge, and don't leave a good color aren't worthy of a place in your makeup bag. Make sure to avoid the worst of them by reading this list
This is a TotalBeauty.com eye makeup article
Smudgy liners that leave you looking like you got into a fight with a raccoon -- and lost -- have got to go. That's why we've rounded up the worst eyeliners ever. This way you can make sure you never spend another dime on an awful liner again. See the reviews now.
TotalBeauty.com average reader rating: 6.5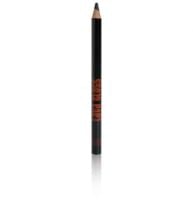 "After a few hours it looks like you've been punched in the eyes."
NO. 9: PHYSICIANS FORMULA EYE DEFINER FELT-TIP EYE MARKER, $6.95
TotalBeauty.com average reader rating: 6.5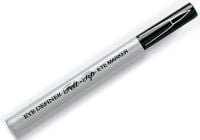 It "[dries] out before I even get to finish lining my eyes" and it "flakes off, leaving little black dots all over my face."
TotalBeauty.com average reader rating: 6.4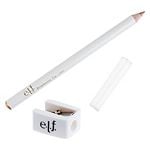 "After multiple uses, the pencil is still too hard. It hurts having to scrub over delicate eyelids just to get color that lasts 30 minutes."
Fashionably Pink is the fashion show of celebrities helping to raise awareness and funds for breast cancer at the Phoenix Fashion Week. I will be live blogging from the event and hosting a Twitter party to make #PhxFashionWeek trend.
There are several gifts to give away to Twitter party attendees such as Violent Lip Tattoos as seen on Jessie J, Murad anti-aging acne skin set, Maya Water, Unite hair care, David Beckham HOMME and more!
To attend: simply log on to Twitter between 6:00-7:30 pm
Follow @Cherelynn
To win: retweet and comment on my tweets using the tag #PHXFashionsaves
Thank you for your support and let's get Phoenix Fashion Week trending!
http://cherelynn.com
http://makeupuniversity.blogspot.com
@Cherelynn
www.facebook.com/makeupuniversity
Photo courtesy of Brandy Caldwell of As You Wish Photography
Remember: you are beautiful! Thank you for visiting the blog and check back for promotions and beauty giveaways!