One editor can't stop raving about this new ointment that claims to moisturize lips, elbows, and even nasal passages -- see what it is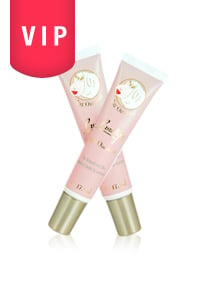 This is a TotalBeauty.com beauty products article
This amazing product is 100 percent natural, fragrance free, and only $16. Our beauty editor keeps one in her car, her purse, and next to her bedbecause it's such a skin-saver.
Phoenix Fashion Week is half way over! Wow-that went quick!
Nothing says fashion quite as well as wearing a pair of Violent Lips lip tattoos! Arin and I are modeling them as the blogger party is getting started. I have several shades of the pink breast cancer patterns to share and will be doing so in a Twitter giveaway contest on Saturday, at the final runway show.
Now, here's a wee video to help prepare you to wear your Violent Lips tattoo!
Just so you know-it's easy to apply, lasts a long time and are fun! You can apply clear gloss or a sparkly gloss over the top to make your lips feel moist and slickery.
Remember to follow @Cherelynn on Twitter and use the hashtag #PhxFashionSaves to be in the running for a gift of Violent Lips tattoos!
Remember: you are beautiful! Thank you for visiting the blog and check back for promotions and beauty giveaways!