Hello Gorgeous!
Award show season is in full swing! February 9th-the
Jubilee Awards
are being live streamed for winners in Christian cinema. Then if that is not enough red carpet for you, the
Grammy's are on CBS
on Sunday!
How are you going to get red carpet ready? Start by getting good rest, staying hydrated and then the secret to youthful appearance is not being in the sun. So how to get that golden sun kissed look? FAKE BAKE of course! Here is a suggestion for how to use FAKE BAKE to get your red carpet look started!
For the body:
1.
Scrub entire body thoroughly with Passionfruit Body Scrub (
link
)
2.
Carefully apply the Fake Bake Self-Tanner that works best, using our signature color guide. I suggest Flawless (
link
), which is out uber popular, spray-on tanner that comes with its own mitr so application is literally Flawless
J
3.
Maintain the glow with our wide range of moisturizers. I recommend our Tan EnhancingLotion (
link)
, which comes complete with a subtle shimmer!
For the face:
1.
Gently exfoliate using our Bamboo Buffing Polish (
link
)
2.
Carefully apply a thin layer of Platinum Face (
link
) ­ for long lasting results, keep applying a thin layer daily
On the go:
1.
If there is no prep time, the best solution is Bronze on the Glow (
link
) ­ spray it on your entire body for an instant glow that will last all night and wash off in the shower!
Pictured: The Flawless Bundle (
link
) currently available online for $57.99.
Now please visit the
SAICFF website
to see the nominees and watch the trailers!
Indescribable
2013 | Feature Film | Semi-Finalist
Amidst financial pressures and the uncertainties of WWI, Pastor Frederick Lehman begins to write a song about the love of God. When he gets stuck on the third verse, ten-year-old Blynn comes to the rescue by calling a sibling council and laying out a strategy to help Papa write the song. Along the way they waste a lot of paper, explore an old asylum, meet a real Jewish Rabbi, and learn about events that took place more than eight centuries earlier. Faced with failure and grief, Blynn is left grappling with a desire to love God. Can Papa help Blynn discover the truth about loving God?

http://www.saicff.org/ free live streaming is available here!
Stars are ditching the chemical straighteners and letting their natural curls take center stage. See how to copy these chic hairstyles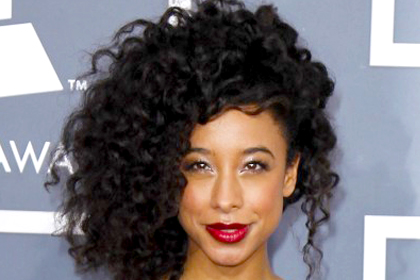 This is a TotalBeauty.com hairstyles article
A slew of African-American celebrities have been showing that chic doesn't always mean sleek. We've picked the best fuss-free looks that will not only save you time in the morning, but will also save your hair from heat damage. Free yourself from your flat iron and try one of these stunning hairstyles that showcase your natural texture.
Remember: you are beautiful! Thank you for visiting the blog and check back for promotions and beauty giveaways!