Hello Gorgeous!
New York Fashion Week
is in full swing and there is so much to see! I like a lot of the looks except the big boxy fur mittens. Just not Arizona appropriate? I love Coty fragrances and I know this new scent will not disappoint!
The Heidi Klum Surprise by Coty fragrances notes are:
rose
So far so good this sounds like a scent I am going to lvoe!
Here's a bit from the press release about Heidi Klum, Surprise, Project Runway
and NYFW!
###
DESIGNERS WERE IN FOR A "SURPRISE" ON TONIGHT'S PROJECT RUNWAY
February 8, 2013 –
What is more exciting than unraveling the unknown? Heidi Klum brought you a surprise that is worth waiting for. On last night's episode of Project Runway, Klum brought her new fragrance "Surprise" alive through the Project Runway designers.
In the February 7th episode of Project Runway Season 11, Klum tasked the designers to use her new fragrance, Surprise, as the muse for this week's looks. The essence of the fragrance, its packaging and color scheme inspired designers to emulate Heidi's fragrance in fabric, with each team creating six looks for her. Two winning looks were chosen, one which Klum will sport for her advertising campaign and the other that she'll donn for a launch event.
"I love my new fragrance, Surprise and I was so excited to share it with the designers for my Project Runway challenge this season." says Klum. "Fragrance is an extension of a woman's style, so this was the perfect collaboration for the show. Surprise is really feminine and sexy, but with a little edge so I was excited to see what all of the designers would come up with. I love the winning looks that we chose and I can't wait for everyone to see the amazing ad campaign."
"The Heidi and Project Runway collaboration exemplify what we have done with the fragrance; we've created a new standard of refinement for ladies who want to let their inner style inspire others" says Steve Mormoris, Senior Vice President of Marketing at Coty Beauty .
Retailing from $17- $35, Surprise captures Heidi's fearless spirit, sophisticated glamour and vivacious send of fun. This sexy, floral fragrance comes to life in a symphony of enamoring scents composed of mandarin and pink pepper extracts, rose and magnolia, as well as benzoin and milk of sandalwood. Surprise is now offered at
perfumery chains, department stores and drug stores
in the
USA, Canada, Australia, Germany and Eastern Europe.
Coty was created in Paris in 1904 by François Coty who is credited with founding the modern fragrance industry. Today, Coty Inc. is a recognized leader in global beauty with annual net sales of nearly $4 billion. Driven by an entrepreneurial spirit, passion, innovation and creativity, Coty Inc. has developed an unrivaled portfolio of notable brands and delivers its innovative products to consumers in 90 markets worldwide. A division of Coty Inc. the Coty Beauty brand portfolio is more widely distributed and includes adidas, ASTOR, Beyoncé Knowles, Celine Dion, Chupa Chups, David and Victoria Beckham, GUESS?, Halle Berry, Kate Moss, Lady Gaga, Miss Sporty, Nautica, New York Color, OPI, Sally Hansen, Tim McGraw, and Tonino Lamborghini.
Follow our oh-so-easy steps for a perfect Valentine's Day date night look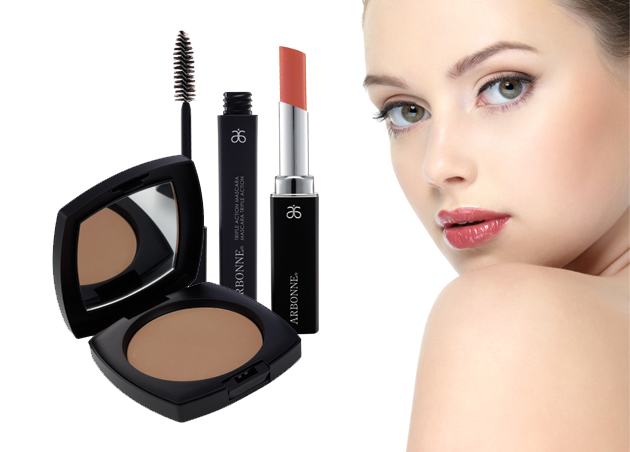 This is a TotalBeauty.com Advice article
Valentine's Day falls on a Thursday this year, which means you probably won't have all the primping and preparing time that you'd like for your special date. By the time you get off of work, change, re-style your hair, and factor in travel time, standing for hours in front of the mirror to perfect your makeup is definitely no longer an option. Luckily, we've got the perfect makeup routine that creates a gorgeous look in just three easy steps, so you'll make your reservation with time to spare!
Remember: you are beautiful! Thank you for visiting the blog and check back for promotions and beauty giveaways!