Hello Gorgeous!
Oh how I loved the
2013 Grammy
award show! It was so much fun!
What was your favorite moment?
The 2013 Grammy's Award show was full of celebrity hair styles that ran the gamut! Infusium 23 is a great drugstore brand of shampoo and conditioner that can achieve full hair, smooth hair and moisiturize damaged hair! Buy at Walmarts, Walgreens, and Ulta stores with most products being about $5!
Infusium 23 Volume Builder Collection
: to thicken and amplify fine, flat hair. It also
enlivens flat, unresponsive hair. Here is Carly Rae Jepsen-a possible user!
Infusium 23 Repair & Renew Collection: nourishes and fortifies stressed,damaged hair.
Okay loves-I can barely begin to describe just how awesome this Taylor Swift opening act was at the 2013 Grammy's award. Though-I think the Infusium 23 Repair and Renew set would be great for her curly curls being straightened and blown out with chemicals and heat. She's looking good-but some care needs to go to the tresses!
This set comes with 3 different pieces to treat the hair, a shampoo, conditioner, leave in treatment that can either be applied by spray bottle or a nozzle type lid.
Infusium 23 Moisture Replenisher: to hydrate, dry, fly-away hair.
Ok, in the words of Honey Boo Boo Mama June "smexy"-Ms. Miranda Lambert just looks gorgeous and she sang it hard! This was such an amazing performance! Phew-after all that performing and styling, she may need a deep moisturizing shampoo and conditioner like Infusium 23!
The Infusium 23 Moisture Replenisher 3 step system contains a shampoo, conditioner, and leave in treatment.
Infusium 23 is a problem-hair expert company since 1924. It's heritage and commitment is steadfast in its quest to transform damaged,dry, frizzy, chemically treated and fine hair into shiny,
silky manageable hair. Well that's good news to me! Get yours today and be sure and keep an eye out for coupons and discounts!
Remember: you are beautiful!
Find out which dry shampoos will become a lifesaver -- and which will only make your already greasy hair look even worse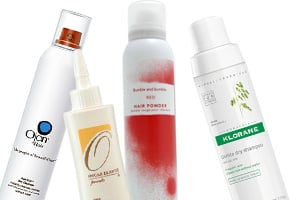 Dry shampoos are without a doubt a life-changing hair care product. They not only majorly cut down the time of your styling routine, but they also have the power to revive even the greasiest hair, making it look just-washed in minutes. However, not all dry shampoos are created equal. While some will simplify your life by adding volume and a pretty scent in one spray, others will only weigh down your hair and add to the grease you were trying to get rid of in the first place. Before you hit the beauty aisle, check out this roundup of the best and worst dry shampoos so you make the right choice!
TotalBeauty.com average reader rating: 4.8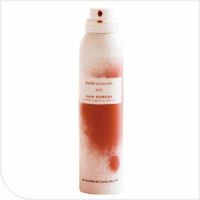 "A complete waste of time and total disappointment from a generally fantastic company. Bumble and bumble needs to throw this out and go back to the drawing board to start over and get it right on the next try!"
TotalBeauty.com average reader rating: 4.3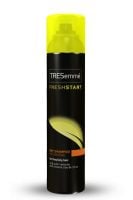 "This product did the exact OPPOSITE of what it was supposed to do. It left my hair feeling greasy, heavy and flat."
TotalBeauty.com average reader rating: 6.8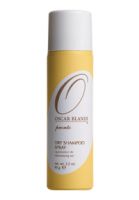 "I've read so many good things about this product, so I was disappointed when I first used it and it left residue in my hair -- even though I brushed it out as the directions said."
Thank you for visiting the blog and check back for promotions and beauty giveaways!