Oh hello Gorgeous!
Valentine's day
will be here shortly, but at the moment let's deal with the ever present fact that today is Ash Wednesday. You just may need to wash off all of the Fat Tuesday reverie that you imbibed in last night.
I really enjoy the Burt's Bees brand and this new leg of the company called "gud" is a fresh mix of great scents and healthy, natural body products with a lot of zing and zip in the scent category. I'm a fragrance junkie-so I love 'em!
You can get your "gud" at major retailers like Walmart and Target in a budget friendly price range of $7 a piece! So get your Valentine scent on and wash off all the Fat Tuesday/Mardi Gras mayhem with Red Ruby Groovy!
Natural Body Wash is scented with grapefruit, but also with wild thyme - for a little wild-card factor. 'Cuz you're a sweetie, not a sugar-coated sappy.
• A great citrus start to your day.
• Frothy foam to make you frolic.
• No parabens, phthalates or petrochemicals.
• Never ever tested on animals. No way!
The body lotion:
Lavish skin with the lively scent of grapefruit and wild thyme and discover that wild thyme isn't just an ingredient, it's a promise!
• Softens skin, then melts hearts.
• Grapefruity scent with a little grr-r.
• No parabens, phthalates or petrochemicals.
• Never ever tested on animals. No way!
Too lazy to hit the gym? This full-body workout gives the term "couch potato" a whole new meaning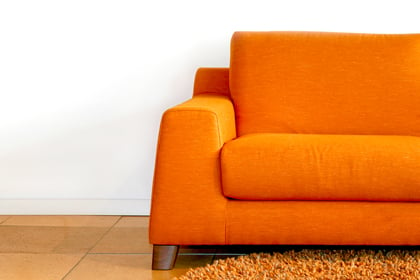 This is a TotalBeauty.com fitness article
"It's too cold outside for a run," "the gym is too crowded," "I'll do it tomorrow." We all know these oh-so-familar excuses for not working out. Sure, it's so much easier to plop down on the couch after a long day than to lace up those sneakers. But there is finally hope for even the laziest of the lazy gals. We talked to personal trainers, Pilates instructors, and physical therapists who revealed various exercises that can be done on your very own sofa. Get ready to transform your body one episode of "The Real Housewives of Beverly Hills" at a time.
Remember: you are beautiful! Thank you for visiting the blog and check back for promotions and beauty giveaways!