You don't need expensive facials or an appointment with a prestigious dermatologist to have amazing skin. Follow these 7 tips to get flawless skin ASAP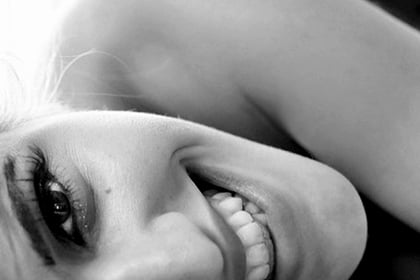 This is a TotalBeauty.com Skin care article
Achieving and maintaining perfect skin seems downright impossible most of the time. It's hard enough to drag yourself to the sink in order to remove your makeup before bed, let alone follow a rigorous anti-aging skin care routine. Luckily, there are easy tweaks you can make to your beauty regimen to get flawless skin instantly. Click ahead to see how.
Hello Gorgeous! Well today is
Super Bowl Sunday
, the day that football fans live for in the United States.
It's also the day that many a chicken has lost it's wings! Did you know that
Super Bowl Sunday
serves the most hot wings on this day more than any other? Nice fact.
Well I will be watching but not because I am a football fan, but more because I like to see the commercials and the half time show. I bet Beyonce is going to dazzle us. She has really nice thick hair. Sure, it's probably extensions but don't fault a girl for workin' what she can!
Now this is a photo of Boomer Esiason-his hair looks a little thin and like he could use some Nioxin. He will be a commentator on the game and rest assured I will be looking at his hair and makeup. Though he does have a really good charity for helping people train for marathons while also raising funds and awareness for Cystic Fibrosis.
http://www.esiason.org/
Now what I really need to talk to you about is NIOXIN and the new color safe 3 step hair care system that they have. You may not be bald-but you may have thinning hair. If any of you have been coloring or bleaching your hair for some time, you know what it can do to your hair.
I just started using the new system-stay tuned for a video update! Now here's some info on the product!
WHY NIOXIN?
Simply put, because NIOXIN gives
you THICKER, DENSER-LOOKING HAIR
IN 30 DAYS. GUARANTEED.*
The #1 stylist-recommended thinning-hair brand in the US, NIOXIN's customised range of hair and scalp products is proven to deliver noticeably thicker, denser-looking hair.
http://nioxin.com/en-US/home-page.aspx