Hello Gorgeous!
I just found a new skin care product to help keep skin plump and youthful looking while giving your moisturizer a purpose.
Oxygen Pur Serum with Pomegranate hydrates, regenerates, protects and nourishes as well as optimizes cell repair.
Oxygen Pur with Pomegranate is perfect for post microdermabrasion, post chemical peel or laser treatments as well as post wax treatments and for everyday morning and evening use on clean skin before other serums or moisturizers.
I'm loving mine in the cold snowy weather! You can get yours for $80 at
www.oxygenpur.com
The only 100% chemical free oxygen infused nourishing serum in the world.
All the incredible benefits of Oxygen Pur Skin Serum plus more.
Oxygen Pur Skin Serum has been combined with cold pressed pomegranate seed oil, rich in Omega-5, to create a powerful antioxidant and natural moisturizer. This unsurpassed, oxygen rich moisturizer hydrates, regenerates, protects and nourishes the skin. Make Oxygen Pur Pomegranate Nourishing Serum part of your daily morning and nighttime skin care regime and see the difference.
Beautiful benefits when used regularly day and night
• Soothes and heals
• Optimizes cell repair
• Stimulates collagen production
• Stimulates elastin production
• Promotes cell renewal and healthier skin
• Reduces the appearance of fine lines, wrinkles, dryness, crow's feet, enlarged pores, uneven texture, age spots and saggy, blotchy, pigmented skin
• Plumps up facial skin from the inside out
• Reduces the effects of sun exposure and pollution
• Reduces the effects of free radical damage from the environment/foods
• Increases blood flow improving vasodilation (widening of blood vessels from relaxation of smooth muscle cells in vessel walls), increasing blood flow in the body to tissues that need it most
• Rejuvenates and visibly firms skin for a more youthful looking, radiant appearance
• Rapidly absorbed and non-greasy
Pure and natural with no harmful chemicals
• Paraben free
• Phathlate free
• Sulfate free
• Perfluorocarbon free
• Fragrance free
• Hypoallergenic
• Non-irritating
• Odorless
• Gluten-free
The pomegranate skin serum is recommended for women and men of all ages, for all skin types and skin conditions
World leading patented process
Utilizing iTi's technology, nitrogen is removed from water and replaced with oxygen. The ultra high oxygen levels are stabilized and sustained, so they can be infused into Oxygen Pur Spa Water Systems and Skin Serums. When released in a spa shower or bath, or from a bottle, the water and/or serum transport the high levels of oxygen into the deeper layers of the dermis. The skin then remains highly oxygenated for over forty minutes following the experience or application. This allows the oxygen to be utilized by the underlying cells where it is needed most.
Oxygen Pur Spa Water System and Skin Serums are unprecedented. The supersaturated level of dissolved oxygen in the Spa Water Systems is in excess of ten times that found in tap water. In the case of the Serums, it is fifteen times higher.
Remember: you are beautiful!
You don't need expensive facials or an appointment with a prestigious dermatologist to have amazing skin. Follow these 7 tips to get flawless skin ASAP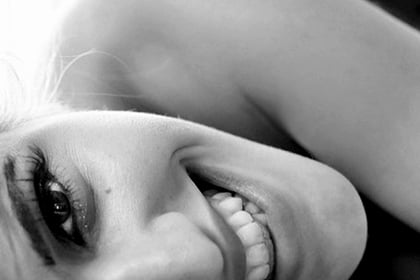 This is a TotalBeauty.com Skin care article
Achieving and maintaining perfect skin seems downright impossible most of the time. It's hard enough to drag yourself to the sink in order to remove your makeup before bed, let alone follow a rigorous anti-aging skin care routine. Luckily, there are easy tweaks you can make to your beauty regimen to get flawless skin instantly. Click ahead to see how.
Thank you for visiting the blog and check back for promotions and beauty giveaways!