Oh my Gorgeous! How do I love
LUSH
? Let me count the ways!
So for all my single ladies out there or for those ladies who have a beau who does not indulge their girly girl sides-I insist you get to your
local LUSH
store and get these goodies or at least log in and order them for yourself before they are gone!
I am a pink lip gloss lover and this new lip balm gives the slightest hint of pink shimmer, smells and (*tastes) wonderful and the slick lipness of it lasts. I have worn it alone, with lip liner and over a lipstick. It's simply delicious and it's worth a blind ordering off of the LUSH website!
The Kiss is another first from the LUSH labs; a delicious vegan lip gloss that's absolutely free from preservatives! With luxurious shea and cupuaçu butters, we've created a light balm to moisturize and protect the lips, while giving them a subtle pink glossy sheen – and a delicious almond and mandarin flavor to boot. Re-apply frequently to keep your lips plump and soft after all that kissing!
Read More $8.95
Again, for my single ladies-you have got to get this and for those ladies who have a beau who can be put to good use even better! The small yellow cone tip has a bit of shimmer to it and looks gorgeous on the skin but the true benefit of this is rubbing the flat side of the cone on a sore muscle. Scent is pure Heaven!
There are times, like Valentine's Day, when you want to make sure your partner is wide awake after a romantic massage. A good rub down with this stimulating bar will ensure your grateful partner has plenty of vim and vigor for other...activities! This gold-capped cone has an uplifting and invigorating perfume of Sicilian lemon and sweet wild orange oil to keep you going all night long, From Dusk 'Til Dawn! $7.95
Everyone's favorite toadstool has returned! Our enormously popular Magic Mushroom bubble bar is back again this Valentine's Day, spreading his bubbles and soft, fruity scents everywhere he goes! His red cap contains the creamy Vanillary perfume, and is topped off with a perfectly white stem of fresh strawberries. Lay back in his enchanting waters and allow a spell of relaxation to wash over you. Although sharing a Valentine's bath can be very enjoyable, you may not have mush-room for anyone else with this fungi!
$5.95
Finally my sweet friends-this it too cute not to order and the scent is light and floral plus it makes an insane amount of bubbles! A very wee bit goes a very long way!
You don't need expensive facials or an appointment with a prestigious dermatologist to have amazing skin. Follow these 7 tips to get flawless skin ASAP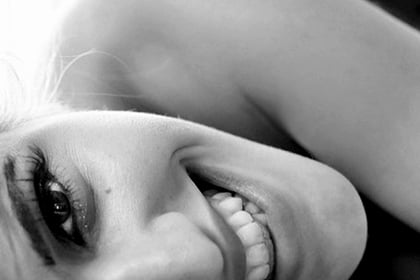 This is a TotalBeauty.com Skin care article
Achieving and maintaining perfect skin seems downright impossible most of the time. It's hard enough to drag yourself to the sink in order to remove your makeup before bed, let alone follow a rigorous anti-aging skin care routine. Luckily, there are easy tweaks you can make to your beauty regimen to get flawless skin instantly. Click ahead to see how.
Remember: you are beautiful! Thank you for visiting the blog and check back for promotions and beauty giveaways!