Get insider-y secrets from hair gurus on how to get salon-fabulous hair at home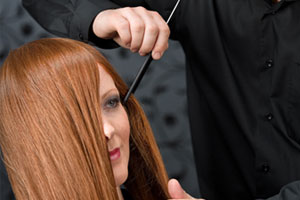 This is a TotalBeauty.com hair care article
Follow these expert hair tricks and you'll look like you just walked out of the salon … every time you walk out your front door.
Welcome back from the holiday weekend! I sure hope you enjoyed yours as much as I savored mine! There is some info below for entering a contest for the "hardest" working person. I think that moms do the hardest work, so moms; enter the contest! When you think of the hardest working person images of an oil rigger or driving a snow train across frozen tundra may come up, but for me; it's the everyday mom in the home raising kids. If you enter the contest post a link!
###
MITCHUM'S HARDEST WORKING PERSON IN AMERICA CAMPAIGN
Mitchum's First New Campaign since 2005 Asks Men and Women Across the Country to Submit Video Entries to be Named Hardest Working Person in America
Created by Producer/Director Brett Ratner with Documentarians Albert Maysles and Bradley Kaplan, and Famed Photographer Brigitte Lacombe to Capture the Hardest Working Images
(New York, NY) — Mitchum, the hardest working antiperspirant/deodorant, and Brett Ratner Brands (BRB), director Brett Ratner's creative content company, announced the launch of Mitchum's "Hardest Working Person in America" (HWPIA) campaign. The campaign, which kicks off today, will feature a contest designed to find, highlight and reward the hardest working man or woman in the country based on video submissions to the campaign's site, mitchumhardestworking.com. The American public will vote on which person featured among the top ten finalists will be named, "The Hardest Working Person in America." The announcement was made today by Alan T. Ennis, CEO of Revlon, Mitchum's parent company and producer/director Brett Ratner, the creative force behind the campaign.
Remember: you are beautiful!Thank you for visiting the blog and check back for promotions and beauty giveaways!