Take this quiz to see what you might be missing out on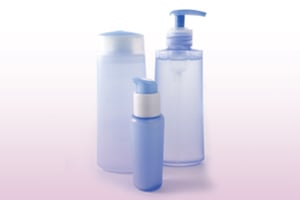 This is a TotalBeauty.com skin care article
Answer a few questions and you'll get the scoop on which wrinkle-busting products are best for you.

You know we spend so much time taking care of our face and neck when it comes to anti-aging concerns, though it's time to pay some attention to our hands! Especially for my gals who live in Arizona or any area of the sunbelt like me. Our hands need a daily dose of sunscreen and why not try an anti-aging product for your hands too?

The Goldie ( don't you just love that name?) triple action hand treatment lightens dark spots, delays the aging process and deeply moisturizes the hand. I put a double dollop on my cuticles becuase they are like callouses!
I've been enjoying the sample I received for a few days now and have noticed a difference on my knuckles first, the backs of my hands second and now I"m concentrating my efforts on my cuticles too! Now I haven't been using it long enough to notice any lightening in the freckles on my hands but I'll keep you posted. Some details about the REphase line: it was created in Italy and is available worldwide through the website and select doctors office and retail outlets; more can be found on their website and its worth a click over: www.rephase.com
Remember: you are beautiful! Thank you for visiting the blog and check back for promotions and beauty giveaways!