Get fountain-of-youth secrets from mom and TV personality, Dayna Devon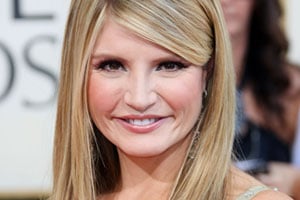 This is a TotalBeauty.com anti-aging skin care article
Dayna Devon tells us what she eats, what anti-aging and beauty products she uses and what kind of exercise she does to keep her looking younger than she is.
Golly, you know, there are just some products that are just so good! I love this stuff. Plus I'm a huge fan of the tv show the Bionic Woman so I feel very "Jaime Sommers" when I put this on.
I put the details from the website below, or just click through the link, but what you need to know from my experience is that a little goes a long way, it does make a difference in skin clarity and texture and it's worth every penny! Now click and see!





PHYTO-C BIONIC SERUM
NET 15 ml/0.5 fl oz , 30 ml/1 fl oz
Indications
Phyto-C Bionic Serum is a multi-purpose formula that to drastically fights the signs of aging and repair problematic skin.
Caution
For external use only. Avoid direct contact with eyes. Store in a dark and cool place.
Ingredients
Purified Water, Salicylic Acid, Arbutin, Hispagel, Proplene Glycol, Pantothenic Acid, Amino Acid, Polypeptides, Kojic Acid, Oleuropein, Vitamin B12 and Menthol.
Directions
Twice daily, using fingertips to apply 2-3 s the Phyto-C Bionic Serum over face and neck



Remember: you are beautiful! Thank you for visiting the blog and check back for promotions and beauty giveaways!