Here are steps for getting the best sunless tan -- ever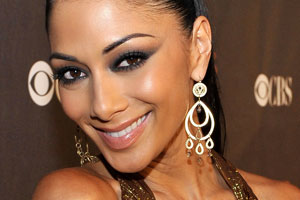 This is a TotalBeauty.com skin care tips article
Tanning expert for the St. Tropez brand, Fiona Locke, bronzes up celebs and shares tips with us on how to get a sexy summer tan without lying in the sun.
Hi pals, real quick tell yourself that you look beautiful! Remind yourself that today you look exactly like your gorgeous self and no photoshop picture of a celebrity is going to change your mind about how good you really look!
Now, yes, just like yesterday's post; I am still busier than the one legged man in the jump roping contest and all the travel is making things "unique".
A sample from Bremmen labs came in a few weeks ago, ( along with the Butt Lift in a Box sample...which I have yet to test but plan to so stay tuned...) and I rarely if ever get a zit? A pimple? A blemish even. So while I wait to get one ( not that I really want one) here's a little blurb from Jersey Shores Snooki. Enjoy! See you out there my friends! Say hello when you do!
Bremenn Research Labs, the skincare brand known for their targeted products created to fix the most specific beauty woes. Check out the tweet's from Jersey Shore's Snooki, who is the newest fan of Bremenn's Emergency Zit Stick - she also put up a twit pic of herself holding the product
Remember: you are beautiful! Thank you for visiting the blog and check back for promotions and beauty giveaways!