Find a sexy summer shade from this list of the 10 best nail polishes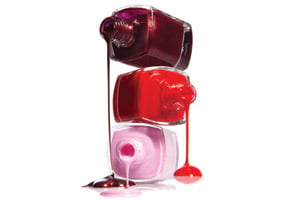 This is a TotalBeauty.com nails article
Total Beauty readers' reviews make up this list of top-rated lacquers that'll prettify your nails.
Well, I am just about to embark on another journey and this time I am packing my makeups and skincare in the Vonda Simon "Mini Kittour" fashion plastic bags. To see more selections and find out more about it, visit
www.minikittour.com
In the meantime, I'm going to sort and organize! Enjoy and if you have used these before, please post your experience. I will comment back on how they hold up during my travels when I get back.
Remember: you are beautiful! Thank you for visiting the blog and check back for promotions and beauty giveaways!