Does your anti-aging routine stop at your neck? See how your body could reveal your real age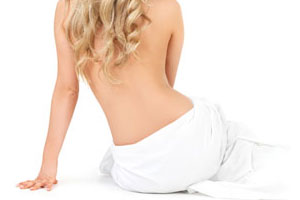 This is a TotalBeauty.com skin care article
You work hard and play hard, but it will catch up to you if you don't take care of your skin -- even from the neck down. But which part of your body will reveal your age first? Find the answer in this quiz, then find out how to fight back.
Hey pals, I am literally busier than a one legged man in a jump rope contest and could seriously use a "spin pin". I haven't tried this though I am guilty of always throwing my hair in a boring ponytail so I can easily go from tri-training to work.
If you've used it, let me know! If not, read below and try it!
Everyone's talking about the NEW Simple Styles™ collection from Goody®! These clever little styling tools and instructional guides assist women in achieving a salon-inspired hairstyle at home!
Here's what consumers are saying:
"I bought the Spin Pins…and I have to say a huge THANK YOU!!! I have such difficult hair that I really can't do anything with. I usually use half a pack of bobby pins if not a whole pack and these are a godsend to me. I usually end up pulling my hair back into a boring ponytail, an added bonus is that my stray hairs are corralled as well. I can't wait until my hair is even longer when I can use the Modern Updo maker! Again a grateful thank you! This is something I've been waiting to be invented and put on the market!"
"I just wanted to let your guys know thank you for coming out with the spin pins they are the best thing ever, love them."
"I am writing to say that I absolutely LOVE the Spin Pin! Thanks for a great product!"
"Just picked up some Spin Pins today! They are absolutely fabulous! I think next time I'm at the store I'm going to stock up!"
"Spin Pin! Lovin' It!"
Simple Styles is available at Walmart, Target, CVS, Duane Reade and Walgreens nationwide.
Remember: you are beautiful!Thank you for visiting the blog and check back for promotions and beauty giveaways!