This quiz has the answer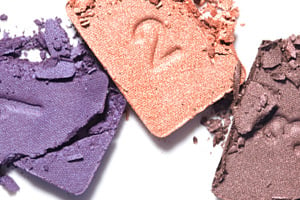 This is a TotalBeauty.com make up article
Celeb makeup guru Carol Shaw helped us create this quiz so that you can find the sexiest eyeshadow to compliment your peepers.
Hey ladies!
When this sample showed up I literally (must have been too much sun) thought that it was a spray deoderant. So I naturally sprayed it on my armpit which caused a stingy burn sensation. Now that could have been the combination of sweat, chlorine, running chap and toddler lifting, but I think it was more that this product is intended to be an all over body spray to lift the mood and senses.
It's meant to be an accompanient to the Degree women's deoderant in matching scent. Ahhh! Ah ha! So I do like it and it's perfect wee size is great for my summer safari hand bag and also in our poolside bag.
If you need an inexpensive light scented refreshing body spray for your beach tote, pool bag or hand bag give this a try! It's called Degree Nature effects.
You can find it at mass retailers everywhere in scents:
-Honeysuckle & Tea Tree Oil
-Olive Leaf and Pink Pepper
or my favorite...Orange Flower and Cranberry! Enjoy!
Remember: you are beautiful!Thank you for visiting the blog and check back for promotions and beauty giveaways!