Pinched for time? Copy these easy tips to look hot in minutes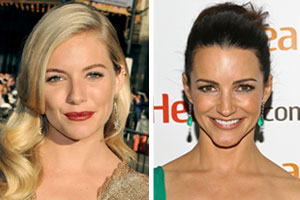 This is a TotalBeauty.com make up article
Busy women rejoice -- experts share hair and makeup tips inspired by your fave celebs.
Enjoy your Sunday and if you are out for some shopping, pop into Saks and take advantage of this special that is only running through June 8th!
Luxury Link, the leader in online luxury travel, has joined with Saks Fifth Avenue for their "Color of Summer" beauty event! With every $75 beauty purchase, Fashionistas will receive an adorable beach bag full of special offers including a $100 giftcard that can be used towards one of LuxuryLink.com's incredible luxury hotel or destination spa packages. Time is of the essence to secure this great deal as the promo is only running through June 8, 2010!
I've included images of the windows from Saks' flagship store on 5th Ave which includes details about the promo and Luxury Link branding. Might it be possible to share information about this promo with your readers?
If you are curious about Luxury Link, feel free to check out our site at http://www.luxurylink.com.com
Remember: you are beautiful! Thank you for visiting the blog and check back for promotions and beauty giveaways!