Need a super-simple makeup routine that'll help you look polished and pulled-together -- fast? These 6 easy steps will get you looking great in just a few minutes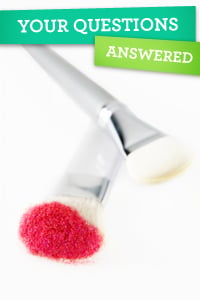 This is a TotalBeauty.com makeup article
Between feeding the kids, dressing them and yourself, and checking your e-mails (and OK, your Facebook page), putting on makeup can be tough to squeeze in to your morning must-dos. These 6 simple steps will help you streamline your routine and make it look like you spent hours in front of your bathroom mirror.
Thank God it's Friday Gorgeous!
These 3 products are awesome and best of all easy to get-with 36 Walgreens locations in the greater Phoenix valley, you could have your skin in Dr. Lewinn today!
I've tried all three and here's my favorite parts about each:
1. The Under Eye Recovery ( silver tube) is light and silky, absorbs easily.
2. Skin Tone Perfecting serum xk-this is the treatment serum that you apply first and put your moisturizer over-it's soothing to the skin and holds up well under my makeup
3. Lip Resculpt 3-D, this one is my favorite! It's a lip sculpter, plumper and shiny gloss all in one!
These 3 items by Dr. Lewinn for Kinerase could be the defining summer skin care for you! If you are familiar with the Kinerase line, it's top notch and usually a bit pricier and only sold in department stores, spas and doctors' offices-but alas, you can easily Dr. Lewinn products at your local Walgreens and Walmarts.
And I quote their website: "Who says only the rich and famous can have ageless skin?
At last, Dr. LeWinn by Kinerase® brings you a full skin care line utilizing
exclusive clinical strength kinetin, Kinerase's signature antioxidant that
has successfully transformed women's skin for more than 10 years."
Have a fabulous summer weekend friends! Get ready TEEN WEEK starts in 3 days...
Remember: you are beautiful! Thank you for visiting the blog and check back for promotions and beauty giveaways!