See what readers think are the best hair treatments for dry, frizzy, flat hair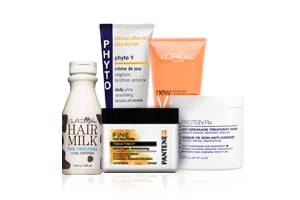 This is a TotalBeauty.com best and worst hair care products article
Readers say these products help dry hair feel moisturized, frizzy hair become smooth and sleek, and even thin, flat hair gain some va-va-voom volume. So join them and treat your hair to something that's so good, you'll think it must be bad for you.
No. 21: Kerastase Masquintense Concentrated Nourishing Treatment for Thick, Very Dry and Sensitized Hair, $53
TotalBeauty.com average reader rating: 8.5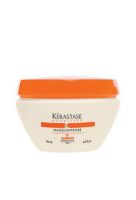 Readers say, "this works like butter" with its "creamy consistency."
No. 20: L'Oreal Paris Vive Pro Smooth Intense Conditioning Hair Treatment, $3.79
TotalBeauty.com average reader rating: 8.5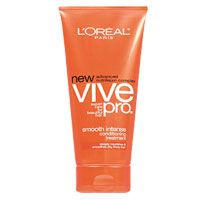 "My hair is tame without weighing it down too much and it isn't greasy feeling at all."
No. 19: Pantene Pro-V Color Hair Solutions Color Nourishing Treatment, $5.99
TotalBeauty.com average reader rating: 8.5

"[My] hair was brittle and breaking, [I] started using this product a couple months ago and have been so impressed. I don't have to go in for my salon deep conditioning treatments anymore."
Want to see what other hair treatments made the list? Click here!
IS YOUR DAD EXCEPTIONAL?
Hello Gorgeous! If you are too busy, or it's too hot outside to go anywhere, try FragranceNet.com to order your Dad a fragrance to help him enjoy the best summer of his life!
Read on...
Spoil the Number One Man in Your Life with
FragranceNet.com's Selection of Father's Day Gifts
Deer Park, NY – June 2011 – He's wiped your tears, given you away at the altar and been your biggest fan all of your life. Isn't it time to treat dad to something other than a tie? FragranceNet.com, the leading online retailer of discounted genuine brand fragrances and beauty products, offers an array of colognes and related products designed for dear ol' dad:
Speak volumes without saying a word when you give dad Exceptional…Because You Are from Exceptional Parfums. This understated cologne opens with sparkling bergamot, stimulating cardamom and violet. The middle notes include a balance of juniper berry, cool ozone and plum, while the bottom notes offer a sophisticated and sensual blend of incense, vetiver, sandalwood and musk. SRP: $80; FragranceNet.com price: $54.99 for 3.4 ounce spray.
He may never admit it, but dad likes to turn back time too. Nickel Skin Care's Silicon Valley Wrinkles Intensive Night Repair isn't your mamma's night cream. Made specifically for men, this anti-wrinkle night repair cream corrects visible signs of aging, repairs cutaneous damage and intensely nourishes the skin restoring suppleness. SRP: $80; FragranceNet.com price: $69.50 for 1.7 ounce jar.
If giving up his stogies was a new year's resolution, he'll love to indulge his former favorite past-time with the unique Cuba Variety Gift Set by Cuba. Features a collection of four fragrances: Cuba Gold, Cuba Red, Cuba Blue and Cuba Orange – housed in Cuban Cigar packaging! SRP: $45, FragranceNet.com price: $16.39.
Treat dad as the true classic he is with Ralph Lauren Romance Silver. This gorgeous gift set includes everything dad needs for the office or for taking mom out to tango: 3.4 ounce Eau de Toilette Spray, 2.5 ounce Aftershave Gel and 2.5 ounce Shower Gel. Each features a fresh green and fruity scent, with hints of spice, woods and musk. SRP: $85; FragranceNet.com price: $59.50.
For more information or to make a purchase, please visit FragranceNet.com.
Remember: you are beautiful! Thank you for visiting the blog and check back for promotions and beauty giveaways!