Hilary Duff, LeAnn Rimes and Ginnifer Goodwin all have gone through mini-makeovers for their wedding. See them now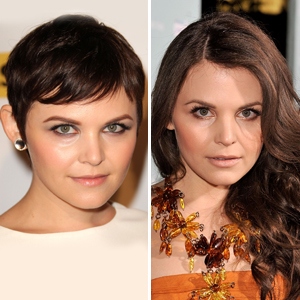 This is a TotalBeauty.com wedding makeup article
Just like real people (i.e.: us), celebrities also like to revamp their hair color, lose some pounds and look prettier come wedding day. See a few celebs' wedding makeovers now.
Hey there Gorgeous and hello month of June!
I'm so excited for the summer this year and I truly believe that it is going to be the best summer of our lives!
Now, enjoy this short video of the goodies that have come to the blog as samples and which would make great 2011 summer beauty items for you!
I'll see you out by the pool, on the road, at the waterpark, perhaps the movies and maybe even a yogurt shop too! Mancub and I are so into making our own yogurt mix with toppings-it's redonkulous!
Enjoy the video and special thanks to:
Modella, Systeme 41, Milani, Borghese, Sisters Spa, Rahua, Fake Bake, Smooth n Shine Diamond Lustre, Guess Seductive and L'Occitane for sharing their products!

Remember: you are beautiful! Thank you for visiting the blog and check back for promotions and beauty giveaways!