These exercise routines and beauty products will rid yourself of cellulite -- fast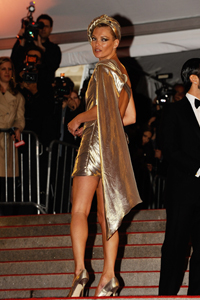 This is a TotalBeauty.com cellulite article
To get those legs ready for summertime show and tell, get rid of cellulite for good. These exercise routines and firming beauty products show you how.
Hi!
I don't know exactly what the Miss USA contestants use to get pageant ready, but I have some ideas of what they could use...
Swimsuit:
Schick Quattro and Bikini trimmer
Borghese Splendor Brightening Body Glow
Proactive Sheer Tint
Evening Gown competition:
Makeup Designory makeup
DWTS hair extensions
Skindinavia cool flash makeup setting spray
Makeup Forever HD finishing powder
Accessorize with a great scent like Joya No. 6 Composition and great faith!
Go get 'em ladies now enjoy this short video!
And this is an interview preview for tonights pageant!
Remember: you are beautiful! Thank you for visiting the blog and check back for promotions and beauty giveaways!