You know that tanning and skimping on sunscreen are bad for you, but these other 8 skin-ruining habits will shock you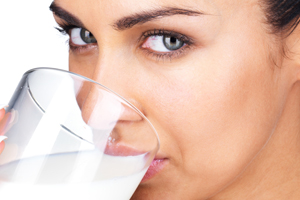 This is a TotalBeauty.com skin care article
Do you feel like you're spending loads of money on the latest skin care products, reading every skin care article online, yet still deal with bad skin? You're probably committing one of these 8 skin sins. See what they are now.
Hello Gorgeous-how's the 2012 New Year's Resolutions going?
I hope that on your list of resolutions is to take amazing care of yourself. I mean-spare no expense on healing your heart and soul-and dry chapped skin too.
I am sparingly using my sample of Trinity of Youth Brilliant Fx Body Serum. My skin is dry-I'm traveling and going between altitude, snow, and Arizona heat-yes, heat in the winter. This body serum is pure luxury on my cracked heels, chapped hands and every where in between.
But enough of my opinion, enjoy this bit of information from the blog and remember to head on over there to pick up your own bottle of 'best new year's resolution so far'!
###
http://www.trinityofyouth.com

We use the healing power of Arnica Montana, and Lactic Acid, naturally occurring medicinal agents that have been used for thousands of years.
Arnica contains the powerful secondary plant metabolite sesquiterpene lactones (SL) in its glandular hairs as its major pharmacologic agent. SLs have a wide array of therapeutic uses for inflammatory medical conditions.
Cleopatra bathed in spoiled milk, or naturally derived Lactic Acid, to preserve her beauty. Lactic Acid is the most hydrating of the alpha-hydroxy acids –plumping and mildly exfoliating your skin.
We have made these ancient beauty secrets available to you in every bottle of BrilliantFx – because Cleopatra's secrets should be yours…
Remember: you are beautiful! Thank you for visiting the blog and check back for promotions and beauty giveaways!