You can be good to the earth and gorgeous at the same time. These tips prove it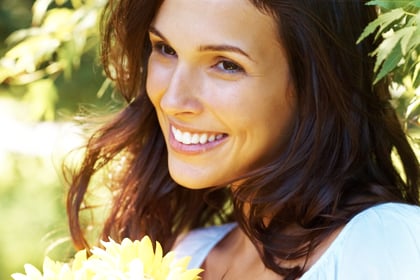 This is a TotalBeauty.com natural beauty article
Looking good and being green aren't mutually exclusive anymore thanks to these brilliant ways to green-ify your beauty routine. We promise you can keep your curling iron and hairstyling products.
Hello sweet Gorgeous! If you live in the greater Phoenix area-Scottsdale to be specific-I bet you, me and the rest of the city are getting ready for the
Waste Management Phoenix Open
PGA tour stop in Scottsdale.
To help you get your skin ready to be in the sun most of the day under a visor and watch some amazing golf in beautiful scenery and beyond best weather-try some IO Beauty treatment concentrate.
The IO Beauty line is created by one of my favorite beauty experts and makeup artist Sue Devitt. She teamed up with nutritionist Tanya Zuckerbrot to create a skin care regime that is simple, effective and nutritious at the same time.
Now, visit the website so you can see what I am talking about: it's a simple 3 step system of mixing the IO Beauty treatment concentrate you see pictured here with the beauty booster. Then following with the moisture creme. When you finish applying to your skin, use the beauty booster as an oral vitamin! 2 anti-aging treatments in one! I think it's amazing!
Now I have a sample of the IO Beauty treatment concentrate but not the beauty booster-so when I get that I will report back on my experience.
In the meantime: visit the http://www.iobeauty.com website to learn more! The 1 oz size of the treatment serum is $44.00.
That's the lovely celebrity makeup artist Sue Devitt on the left and best selling author and nutrition xxpert, Tanya Zuckerbrot on the right.
Remember: you are beautiful! Thank you for visiting the blog and check back for promotions and beauty giveaways!