Don't change your beauty routine -- just add a few to-dos to your morning regimen to perfect your skin, hair, and more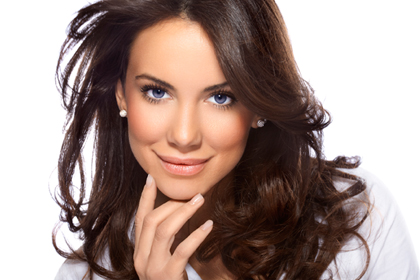 This is a TotalBeauty.com beauty tips article
Sick of beauty articles telling you that you're doing your hair and makeup all wrong? We're with you, which is why we're not going to tell you to change your look. Instead, we're suggesting a few easy beauty to-dos that will tidy up your end result without a lot of effort.
Hey Gorgeous!
Liquid eyeliner looks amazing and it's easier to apply than you think. Watch the video for a simple how to lessen! I'm using the EnvyDerm Lash Growth & Conditioner liquid eyeliner in black.
I love the feel and wear of it-and it lasts for several hours in a deep shade of black.
Here's some information on what makes this product unique from their
website.
###
One of a kind liquid eyeliner with long lasting color that dries instantly while promoting lash growth, lengthening and thickness for luscious lashes with continued use.
- Hydroplat specialized peptide combined with hydrolyzed keratin to stimulate keratin production along the lash line to repair damaged lashes, add volume and promote lash length and thickness.
- The Anti-aging properties of Moroccan Argan Oil, Vitamins and Amino Acids condition, fortify, add shine and prevent lash breakage with every use.
Remember: you are beautiful! Thank you for visiting the blog and check back for promotions and beauty giveaways!