Even Mother Nature can goof sometimes. See what hair color you should've been born with here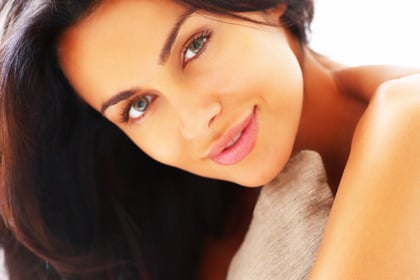 This is a TotalBeauty.com hair color article
Do you feel like your mousy brown hair color doesn't express who you really are? Were you born a blonde but think you are meant to be redhead? See which hair color best matches your personality with this quiz.
Beautiful Skin Revealed by Paul M. Friedman, MD
is to a book about skin care what Kevyn Aucoin's Making Faces book is to makeup!
Below I've posted some information from the publisher about the book-but before you go there-I would like to share what I got out of the book. To me it reads with pictures and words like a dictionary for skin. It shows before and after photos with great detail to what the real life lady ( no actresses portraying ladies with bad skin) had as a skin challenge. Then Paul Friedman prescribes a cure and then an after photo of treatment is the 'proof in the pudding' image of her skin being healed.
You can get the book on Amazon for a great price and it's a lovely read and most importantly as we look ahead to Mother's Day or a birthday being around the corner-it makes a great gift!
###
From the publisher:
With so many skin care treatments available, and so many claims of miracle cures, it's hard to know what works and what doesn't.
Beautiful Skin Revealed is the definitive source for readers looking to separate help from hype when it comes to wrinkles, age spots, acne, varicose veins, birthmarks, blotchiness, and other common skin problems. Grounded in science, it explains why these conditions occur, the latest treatment options available, and what results can be expected from these treatments.
Complementing the in-depth dermatological information are case studies of real patients. Through compelling personal stories and photographs, they share how minor procedures had a profound impact on their lives. Conversations with the doctor and insider tips are included in each chapter, helping the reader understand how the combination of the right dermatologist and the treatment can make them look as great as they feel.
Remember: you are beautiful! Thank you for visiting the blog and check back for promotions and beauty giveaways!