Ever wonder how many pumps of primer you really need? Find the exact amounts for each beauty product you use now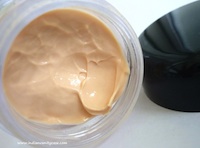 This is a TotalBeauty.com skin care products article
One pump or two of the costly serum? Is a dime-sized amount of moisturizer enough or should we aim for a quarter? Turns out most women use too much (or too little) product on a regular basis. Find out the correct application amounts for all your beauty products with this vlog.
Hey Gorgeous!
Happy Chinese New Year to you-and all who celebrate.
The Year of the Dragon has begun and one of my favorite brands LUSH hand made cosmetics has done it again with this beautiful looking, smelling, washing and rinsing soap!
The scent is the most popular of LUSH in Karma. You will love it as much as I did!
Enjoy the video demonstration and get your own LUSH Red Dragon bar at http://www.lushcosmetics.com
Note-all lush products are hand made, with minimal packaging to reduce environmental impact and as naturally sourced as can be. Enjoy!
Remember: you are beautiful! Thank you for visiting the blog and check back for promotions and beauty giveaways!